One question that has popped up over and again when dealing with vaporizers is whether one can use a fan with a vaporizer.
Due to popular demand, we've decided to address it once and for all so that you know what to do when you find yourself asking, "Can I use a fan with a vaporizer?". We'll break it down in a bit, but first, we must establish the basics.
Bad indoor air can significantly affect your health, while also causing mild to major damage to your room, office or structural and furniture elements in your building. This can also make things very uncomfortable.
To address this, air circulation has to be in check and this can only be achieved with conscious efforts. You'll need to take conscious steps to select items and equipment that can be used to make your indoor air safer and cleaner.
On the other hand, there are times you'll need to add moisture to the air or introduce some therapeutic substances for better health. This is where vaporizers come into the picture.
Vaporizers can help to address the issues of bad air in your room, especially when dealing with dry indoor air. Dry air causes health challenges such as allergies, headaches, sore throat, bleeding and other respiratory diseases that may affect the immune system.
Hence, it is important to know how best to use a vaporizer for the best results. Should you use it with a fan or not? Generally, fans have the advantage of creating extra air and pressure, but is this a good thing for a vaporizer? We'll find out in a bit.
Can You Have a Fan with A Vaporizer?
Yes, you can. A fan can provide that extra push to help circulate the vapor more quickly to all parts of the room. However, this all depends on the type of Vaporizer you own.
Vaporizers are devices that heat up water and other substances like herbs and medicinal liquids until they vaporize and go into the air as steam. The job of the vaporizer is to help add humidity in a room, as well as help with therapeutic or aromatic needs.
A vaporizer is a great option for use because of its unique features which help in providing moisture in the air to aid dryness on the skin, dehydration, throat nose and other congestion.
Using a fan helps to spread the air in your space and makes it less humid. The use of a vaporizer alone may not circulate the air adequately as the fan would.
The use of a fan with a vaporizer is adequate because of its many benefits; They make the spread of vapor quicker, thereby making inhalation easier, and they also add air to the room, ensuring that humidity doesn't spike beyond control.
Making the most use of a fan and vaporizer in your room will help circulate the humid air that your vaporizer generates around your room more quickly than when you do not use a fan.
Depending on the choice of purpose, fans come in different types and sizes. Also, the position of the fan is important in determining how well it will work with your vaporizer.
There are also some vaporizers that will not perform well with a fan, especially the smaller units that send vapor directly into the user's face.
It is worth noting that, even if fans are used, one must have a well-ventilated room. The windows in your room should be left open most times to aid air circulation in your room.
Overall, you must consider the type of fan to be used.
Hanging / Ceiling Fans: Due to their design, large size, and how they are installed, air circulation is enhanced and this can help the vaporizer distribute its content more effectively and quickly.
Window Fans: These are installed on the window. They help to enhance the exchange of air in and out of the room so that relative humidity is maintained at a comfortable level.
Table Stand/Stationed Fan: This fan is smaller than the others, but it does the same work as far as circulating humid air around your room is concerned. You can get better results by placing the fan on the ground, on a platform or close to your vaporizer.
Even though fans provide airflow to help circulate the moisture from a vaporizer, too much air pressure from the fan can make you lose the essence of the vaporizer because the fan can evaporate the contents from the vaporizer, so you must monitor the fan level and turn it off when necessary.
Special Precautions When You Use a Fan with A Vaporizer
There are certain factors you must consider when using a vaporizer and a fan, and this has to do with your health, safety, and the condition of your room.
1. Always use distilled water
Distilled water doesn't contain minerals which can form plaques or deposits on your furniture or electronics in the room when blown around by the fan. Besides, mineral water can damage the vaporizer when used over time.
2. Regulate fan speed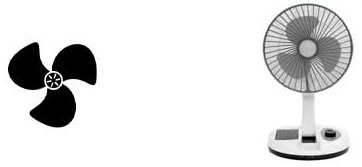 At high speed, the fan can disperse the vapor from the device and make you lose everything. It's important to keep the fan speed at a level that supports vapor distribution in the room and not put the window.
3. Clean the Vaporizer regularly
After every use, clean your vaporizer with hydrogen peroxide or any cleaning mixture. You can also use vinegar to clean up stains. Most times there are recommendations made by the manufacturers for specific cleaning agents for use.
4. Clean your fan regularly

Fans can get dusty, especially on the blades and grilles. It is important to clean them properly so you don't inhale dust along with the content of your vaporizer.
5. Replace the water in your vaporizer

You should constantly rinse and replace the water in your vaporizer to avoid grime, bacteria and fungi. After every session, take out the water and leave the device to dry up completely before using it again.
6. Control humidity
Be sure to manage the amount of humidity in the room. Having a fan blow create airflow in the room might increase the level at which vapor is lost.  Hence, you must be sure that humidity doesn't drop below 35% at any point to prevent allergies and other complications.
7. Note the type of Vaporizer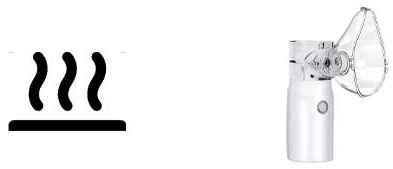 Not all vaporizers can work with a fan. Some portable units, for instance, are designed for use by a single individual who may need to take their face close to the unit and inhale the vapor directly. In such cases, you don't need a fan.
Final Words:
The choice to use a fan with a vaporizer is entirely yours. This depends on the type of Vaporizer you have, the current airflow from the device, the level of ventilation in the room, and whether you don't mind the extra energy costs.
In the end, a fan will provide increased airflow, help keep humidity levels in check, and also some level of cooling, where necessary.
TOP RATED PRODUCTS FOR HOME