The bathroom tends to produce a lot of vapor, odor (due to the stuffiness in the room), and sometimes heat, especially if a heater is used often. To get these things out and keep the bathroom air clean and fresh, it is important to use an exhaust fan.
Bathrooms also tend to have a lot of humidity, and this can affect your health by promoting the growth of mold and bacteria while also affecting the aesthetics and integrity of the walls.
The condensation on your bathroom ceiling and windows can also cause some damage.
But, can you actually do without a bathroom exhaust fan? We're sure this is one question you must've asked a thousand times already.
Since building codes, like those provided by the Environmental Protection Agency (EPA), recommend an exhaust fan with a minimum rating of at least 50 CFM, is it possible to use something else in place of it? What else can be used as an alternative to exhaust fans?
Well, you wouldn't need to search for answers any further after you're done reading this post. Just stay with us.
Alternative To Exhaust Fan in Bathroom?
There are quite a number of things you can do to help with ventilation in the bathroom instead of installing an exhaust fan. We'll take a look at a number of them here so you can make a choice if you decide exhaust fans are just too much trouble.
1. Ceiling fan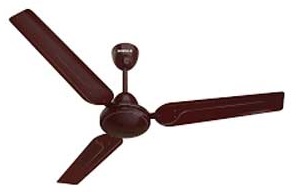 A ceiling fan is one of the most common alternatives to an exhaust fan. However, it is best to only install a ceiling fan if your bathroom has openable windows.
The fan needs to send the damp, moist air out of the room and the windows will help. Also, you should properly rate the fan and only purchase a unit that's designed for bathrooms.
A ceiling fan can be quite effective for reducing the temperature and humidity, while also keeping the air fresh.
One other thing to consider is the placement of the fan. Portable fans may not work well, unless extremely necessary. But, a large fan may also pose a risk, especially if the height of your bathroom isn't far reaching.
If you need to raise your hands in the bathroom, you must be sure they won't be hit by the fan.
2. Dehumidifier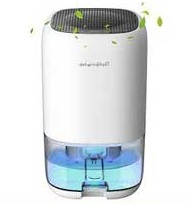 A dehumidifier is an appliance that helps to reduce humidity in a room by sucking in moist air and drying them up before releasing them back into the room.
More interesting is the fact that you won't need to install the dehumidifier. However, be sure to go for a refrigerant dehumidifier because it can remove moisture and odor from the air.
Furthermore, a dehumidifier doesn't require the windows or door to be open. It's advisable to run the unit for 15 to 30 minutes before and after bath each time, and you will need to empty the chamber at least twice daily to keep it running.
A good recommendation for bathrooms is the TABYIK 35 OZ Dehumidifier.
3. Openable window
We know how modern homes like to be shut out from everything else. Airtight homes have become popular, but if you're not looking to put a ventilation appliance in your bathroom, you should install openable windows.
These will allow the free flow and exchange of indoor and outdoor air, ensuring that stale, moist and smelly air is exchanged with cleaner, fresher outdoor air.
This will drive out the odor and reduce humidity significantly. Leaving your door open if it is safe and convenient to do so will also help. For this, there is a code that stipulates a window size of at least 1.5 sq ft, and not less than 4% of the room's floor area.
We'll only advise that you pick double-glazed windows over single-glazed ones. What's more, windows are cheaper than exhaust fans and do not attract running costs.
4. Mop up and wipe the area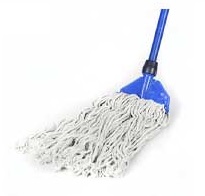 Well, you may decide to take up the challenge and do the mopping yourself. It is a tough call and is very practical.
Here, you should take a squeegee or dry cloth or towel to wipe off water and condensation on the mirrors, walls, windows, tiles, and ceiling. You need to do this after every shower.
You should so mop the floor and ensure it is dry after every shower. Without moist and damp, it's unlikely for odors to build up. Mold and humidity can also be kept in check this way.
5. Install an air conditioner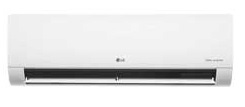 If you can afford it, an air-conditioned is a great way to keep the bathroom dry and odorless. You can install it on your window or use a vent hose that connects to the window.
The AC is able to convert liquid to gas which helps to keep the room dry and mold-free. This can help to absorb humid air and drain out excess condensation by collecting it in its condensation pan.
There are so many air conditioners on the market that will do a good job in your bathroom. A good example is the Honeywell Classic Air Conditioner with  Dehumidifier and Fan.
6. Ductless bathroom fans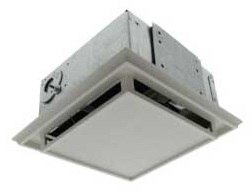 A ductless bathroom fan is one other option if you do not want an exhaust fan. Although not as powerful as exhaust fans, they are quite effective in small bathrooms.
Another advantage is that they are easier to install and do not require the rigors of ducting and cutting through your ceiling.
Ductless fans adopt a charcoal filtration mechanism in moisture and odor removal. There are so many out there, including the Broan-Nutone 682 Duct-Free Ventilation Fan.
Final Words:
So, does a bathroom need an exhaust fan? They certainly do. Is an exhaust fan the only way to ventilate a bathroom? Certainly not.
Exhaust fans aren't the only option out there if you're looking to achieve proper ventilation, even though they're considered the most effective.
The other options mentioned in this post will give you great respite and comfort by ensuring the air is breathable and healthy.