Fans are mechanical devices used to aid air transportation. A fan is a propeller of sorts, armed with blades that force air in certain directions. This interaction between the fan blades and air, as well as the operation of the fan motor often creates sounds that we may call noise.
Other causes of this noise include Vortex shedding, fan load, speed, turbulence, and structure vibration. This is also true for inline duct fans.
In fact, the enclosed nature of the duct serves as an amplifier of noise and this can be pretty worrisome. You truly do not have to live with all the noise if you just know how to keep it in check.
Truth is, the more the intensity of the sound, the louder the noise, and the more likely it is to do damage, especially when exposed to it over a long period.
Your inline duct fan doesn't have to make all that noise as there are ways to control it.
You may not have a problem when the noise is around 20db to 35db – the standard range for nearby whispering, but when it begins to create noise beyond 40db or sound like a lawnmower or approaching train at extreme levels between 70db to more than 100db, then there's a problem.
How To Control an Inline Duct Fan?
There are both manual fan speed controllers and also automated options on the market. Depending on the brand and model of the inline duct fan you use, getting a control device shouldn't be a problem.
A fan speed controller such as the TerraBloom Fan Speed Controller For Booster Inline Exhaust and Duct Fan is an effective device for adjusting motor speed and airflow.
Many of these controllers are wireless and only need to be mounted via a custom wall bracket. Unlike manual controllers that have levers and knobs, remote control devices feature buttons.
The SAILFLO remote controller is one good example. It's also important to note that some older versions are hardwired along with the home's HVAC system and controlling those devices is usually impossible.
Why Is My Inline Fan Making Noise?
There are many reasons why your inline fan is noisy. These reasons are associated with the normal operation of the fan. We've mentioned them previously, but we'll take some time to explain them here.
1. Turbulence
The airflow stream is what creates turbulence. Bends and sharp edges, disturbances in the inlet and outlet, and other areas in the stream are what cause this turbulence noise.
2. Vortex shedding
Another broadband noise is caused by the separation of air from the blade and trailing edge. The type of trailing blade edge, blade profile design and pitch angle are factors that determine how loud or quiet this particular noise will be.
3. Speed
The speed of the fan is another reason for the noise. The higher the speed, the louder the noise. As a rule of thumb, a 20% increase in speed will lead to a 5db increase in noise.
4. Fan load
Peak efficiency often means quieter fans. The system load is a determinant for fan noise and it often varies according to the load and efficiency level of the fan.
5. Vibration
Issues with the internal components of the fan, such as bearings, motor mounting, residual imbalance, and rotor to stator eccentricity can cause some noise.
A faulty motor, broken fan or some other fault or damage to the fan can also be a reason for the noise.
How Can I Make My Inline Duct Fan Quieter?
There are many ways to make your inline duct fan quieter. We'll take a look at some of them shortly. You can decide to use one or more methods, depending on the intensity of the noise and access to materials.
1. Get a fan speed controller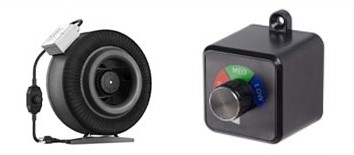 A speed controller is one way to quiet an inline duct fan. By reducing the speed of the fan, you can make a duct fan quieter, because noise is naturally connected to fan speed.
2. Insulate the duct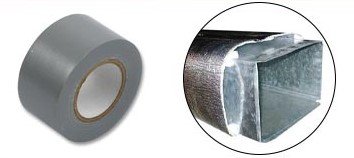 The noise created by the movement of air can also be significantly reduced by using insulated ducting. It is a cost-effective way to make your duct fan work more quietly because duct insulation can be quite cheap to achieve. Using a black aluminum foil can work magic.
3. Isolate the fan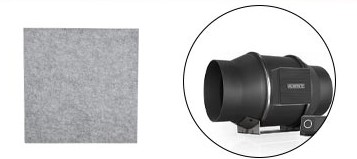 Using an enclosure to isolate the fan is another very effective way to reduce noise. Acoustic boxes can be made with soundproof panels, and are one way to reduce vibration and the noise it causes, and this can be homemade too if you have the needed materials.
4. Use a silencer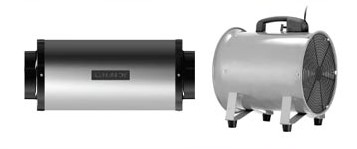 A silencer can also be inserted between the carbon filter and exhaust fan. The silencer helps to absorb the sound that passing air produces making the operation of the fan quieter. The AC Infinity Inline Duct Fan Silencer is a good example.
5. Duct clamps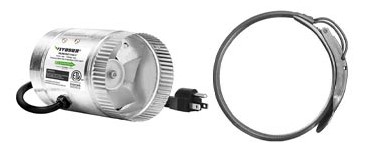 When you attach a silencer to an inline fan, those joints can further cause the noise to be louder, especially when the fan vibrates a lot. Using a duct clamp can correct this anomaly and make your fan work more quietly.
6. Install fans properly
Sometimes, fans can be badly installed, allowing for loose components around bolts and joints to cause squeaking noise. Proper installation is a good place to start.
7. Soundproof the room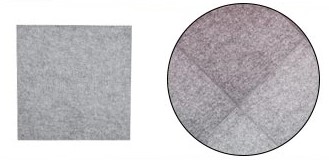 This is the last option. Rather than reduce the sound from the fan, you can reduce the impact on your room.
8. Buy a quieter fan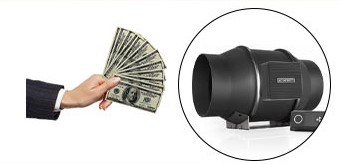 You can save yourself all that stress by just buying a fan with a quieter motor. Of course, you'd need to install it properly for the best results, but getting a quiet fan is a good place to start.
Top 3 Quietest Inline Duct Fans
1. AC Infinity CLOUDLINE S6 Quiet 6" Inline Duct Fan
Value for Money
This 6″ inline duct fan is a suitable fan for enhancing airflow in your duct and into different parts of your home. It's also suitable for grow tents and hydroponics, kitchens and bathrooms that require better air circulation.
At 402 CFM, this fan is able to boost your air conditioner or heater airflow significantly. However, one of its most attractive qualities is its quiet operation.
The AC Infinity inline duct fan is a low-noise device that only produces 32 dB of noise, just about the same level as nearby whispering. This is a result of its quieter EC motor as dual ball bearings which tend to keep noise level at a minimum.
Pros
Low-noise operation.
Energy efficient EC motor.
High CFM.
Includes 8-speed manual controller.
Also includes installation gear.
Cons
2. TerraBloom ECMF-200, Quiet 8″ Inline Duct Fan
Best Features
This is a pretty big fan for medium to large spaces and extended ductwork. At 8 inches, this is a fan you can rely on to extend your airflow to distant rooms and spaces.
With a 6-speed controller at 0 to 100%, you're able to also control the noise from the fan. The unit also has an 8-speed digital controller for added convenience.
But even this may not be necessary as the Terrabloom fan is already a quiet fan. The EC motor makes it pretty quiet dropping to as low as 38 dB on low fan speed (equivalent to a regular humming sound). It's also a powerful fan delivering as much as 569 CFM in airflow.
Pros
Strong airflow at 569 CFM.
Low noise.
Multi-stage controller.
Low wattage
2-year warranty.
Cons
3. VIVOSUN 4 Inch 190 CFM Inline Fan
Best Price
This fan is a popular product on the market for many reasons. For starters, it comes with a temperature and humidity monitor, a 4-inch carbon filter, and as much as 8 feet of ducting.
All of these extra accessories make the unit very affordable at around $110. What's more, it doesn't make so much noise as all you'll hear is more like a whispering sound.
At the highest speed, the fan only produces up to 30 dB of noise. The fan offers airflow up to 190 CFM, which is pretty good for a 4-inch fan.
This unit also comes with a premium carbon filter. It's a durable unit, and even the ducting is insulated with heavy-duty aluminum foil for reduced noise.
Pros
Complete combo with accessories for ducting, installation and noise reduction.
Quite affordable.
Has a carbon filter for air cleaning.
Durable materials.
Low noise operation.
Cons
Final Words:
There's no denying the fact that fans give off some degree of noise, some more than others. While you can help the situation by paying attention to the tips we outlined in this post, you can avoid a noisy fan altogether and get one that's comfortable to use.
With the products reviewed here, you can enjoy the extra airflow you desire without the disturbing noise that comes with regular fans.