Thanks to technology and innovation, we get to enjoy more and more benefits that help us balance out the excesses of natural elements. One such benefit is the use of torpedo heaters in your building, garage or when you go camping.
For many people who require a warmer environment in their garage or tent when they go camping, purchasing a torpedo heater is a no-brainer. These powerful heaters are able to heat up large areas by directing a strong blast of heat in a particular direction.
However, these heaters, being the best bet for heating, aren't always the case for other conveniences.
Many owners of torpedo heaters have had to sacrifice their peace and quiet for a warmer environment. This shouldn't be the case because it is possible to strike a perfect balance between convenience and warmth.
Why Do Torpedo Heaters Make So Much Noise?
The simple reason would be their powerful motors. Torpedo heaters are fuel-powered and are capable of heating open spaces quickly and efficiently. These heaters function like miniature jet engines.
They heat by sucking in cold air from the environment through the back of the heater and then proceed to heat the air using a gas element which is usually either propane or kerosene.
After heating, the heater then directs the heated air towards a particular direction, which then gets circulated in the environment via convection currents.
These heaters are usually equipped with powerful motors that are used to facilitate the heating process. These motors only increase the generated noise even more, raising the decibel levels to a concerning degree.
While this form of heating is efficient and quick, the entire process is noisy and is often considered inconvenient. Many experts have advised against getting a torpedo heater if you have auditory concerns.
Without these noise concerns, torpedo heaters offer the most benefits when compared to other heaters on the market. This poses a million-dollar question, is there anything that can be done regarding the noise?
How To Make a Torpedo Heater Quieter?
It is perfectly reasonable to try and reduce the noise from this machine to a bearable range. While there is not much you can do regarding the internal workings of this heater, there are a few measures you can take to ensure it doesn't get louder than it needs to be.
This often involves customizing the external setting to suppress the noise as much as possible.
1. Ensure your heater is in perfect working condition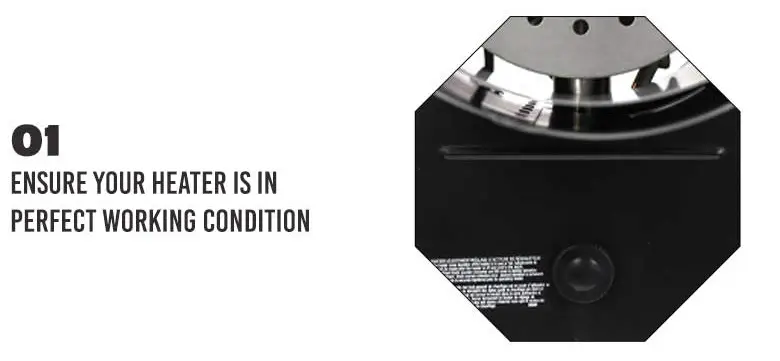 In most cases, an increase in the noise generated by your torpedo heater is the first and most important symptom of an even bigger problem. It could be anywhere from a damaged part to an object lodged inside the motor.
Not until this problem is fixed, your noisy heater may only get worse. This is why you should have a professional carry out periodic checks on your heater to avoid a higher noise level.
2. Adjust the power setting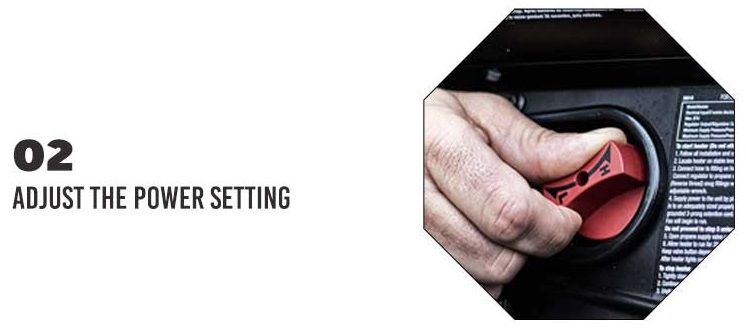 By reducing the power setting, you will be able to reduce the force which the unit expends to suck in air and propel the heated air out from the front. This will significantly reduce the decibel levels to a much-accepted level.
Speed settings are featured in torpedo heaters and the faster the motor works, the noisier it is. Taking it a step or two down will help contain noise to a large extent.
3. Soundproofing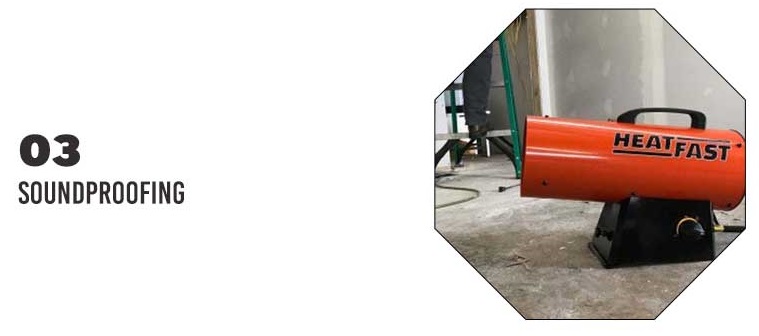 This measure should only be considered as a last resort as it will cost you even more while showing only little results.
It includes soundproofing the area where the heater is placed in order to attempt to curb the noise. Using acoustic materials to insulate the area is a great place to start.
Top 3 Quietest Torpedo Heaters
1. Mr Heater F271380 Forced Air Propeller Heater
Value for Money
This quiet portable torpedo heater is sufficiently equipped to provide over 60,000 BTUs every hour. This means that this heater is capable of warming your surroundings quickly and efficiently while offering you auditory convenience and comfort.
It is equipped with Quiet Burner Technology (QBT) which is a proprietary technology that makes this machine provide up to 50% more quietness than any average propane heater. Its sound level measures less than 80dbA.
Its design includes an easy-to-grip handle and an overall average weight which means it's not a hassle trying to transport this heater from one location to another.
For safety, it includes a high-temperature switch that will automatically turn the heater off if some part gets very hot.
Pros
Quiet mode of operation
Not too heavy
Medium-sized dimensions of 16 x 8.8 x 13.5 inches
CSA certified
Quickly heats up
High-temperature safety switch
Cons
This machine is prone to overheating
Does not come equipped with a remote control
2. Sunnydaze 60,000 BTU Forced Air Propane Heater
Best Price
What better way to keep the cold away than with this modern portable propane heater? It comes in a compact size yet packs a powerful punch when it comes to heating areas such as construction sites, garages, open areas, etc.
You also do not have to worry about any drowning noise from this heater while it's running. Although this heater is not completely silent, you can go about your day without it distracting you or constituting a nuisance.
Its sound measurement is capped at 82 dbA. Its relatively cheap price won't burn a hole in your pocket in a bid to afford an effective heater.
It comes equipped with accessories such as a 10ft hose and a regulator to guarantee optimum performance. Not only is this heater lightweight, but it is also fitted with a convenient handle that you can use to transport this heater to where it is most needed.
The manufacturers of this product have included a 1-year warranty which means that you are guaranteed to enjoy this heater for a long time.
Pros
This heater is lightweight and easy to carry around
Great for open spaces
Compact design and specifications
Automatic shut off when overheating
Includes one 10ft hose, one propane heater, and one regulator.
Relatively noiseless
1-year warranty from the manufacturer
Cons
Areas around the heater may be hot to the touch after a long while
The heater comes with a very short electrical cord
3. HeatFast HF160G Portable Home, Propane Salamander Torpedo Space Heater
Best Features
It is easy to see why this heater is highly sought after amongst others in its price range. Don't take my word for it, the unique features that this heater is equipped with adequately support this claim.
This powerful heater is capable of heating areas such as workshops, construction sites, garages, etc to an impressive degree. It includes a temperature control feature that includes an electrical starter or ignition, a dial control to aid convenience, and 3 distinct heat settings.
It releases a massive output of heat up to 155,000 BTUs every hour which is more than enough to heat cover a square footage area of up to 3,800. Its superior design also includes minute and well thought out designs that promote ease of use.
Unlike many other propane heaters, this heater is relatively noiseless. With its sound measurement below 80dbA, it is guaranteed to run without any inconvenience.
This heater can run for up to 18 hours on a full propane tank. It utilizes a 100 lbs tank, a 10 ft hose and a regulator of the machine.
Your safety is guaranteed using this heater as it includes safety features such as power surge protection which ensures that sudden hikes in power do not damage your heater, automatic shut-off when overheating, thermal protection for the motor, and automatic shut-off in the case of a blocked inlet, etc.
Pros
Improved safety features
CSA certification
Temperature control which includes electrical ignition, dial control, and variable heat settings
155,000 BTUs every hour
Superior compact design
Quiet
Easy to transport
Cons
Electrical supply for ignition may not always be available in construction or job sites
Final Words:
Buying just any torpedo heater does not do much for your convenience levels. You might be warmer but become frustrated with the noise. Each and every one of these heaters here will provide you with the best features and will satisfy your heating needs without costing an arm and a leg.
In addition, they are relatively noiseless and with proper maintenance and checks by a professional should remain that way for a long time.
That goes without saying, if you still consider these heaters noisy, you may need to go for a smaller, wall-mounted heater, or explore other options apart from torpedo heaters.