Dust and airborne particles, especially from wood workshops and metal plants can be very hazardous to health. The lungs can suffer when people in such places breathe in such particles, a condition that will worsen asthma, cause breathing difficulties, and even lead to other respiratory conditions.
This is where machines like wood collectors come into the picture.
Wood collectors have a variety of uses in applications, notably in woodwork shops and steel plants. They are very effective at collecting wood chippings, sawdust, as well as airborne particles found in metalworks shops and factories.
But, does it mean the same dust collector can be used for wood dust and metal dust? Is there a difference between the type of dust collector that's suited for wood and the one suited for metal works? If yes, what makes the difference?
Wood Dust Collector Vs Metal Dust Collector
What makes the major difference between a wood dust collector and a metal dust collector?
Let's examine the important differences:
1. Heat and Fire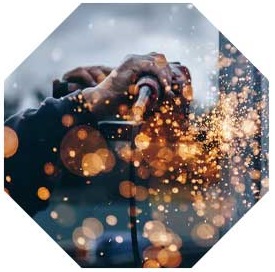 Metal can get pretty hot and cause a fire. So, it may not be wise to capture and store it in the same type of dust collection bag you'd use in a woodworking shop.
On the other hand, wood doesn't get hot and is very unlikely to create a fire hazard in a cloth, nylon or plastic bag.
This means you'd need to use fire-resistant duct, hose and dust collection bags for metal dust collection.
2. Toxicity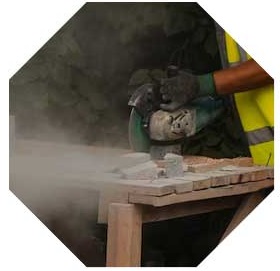 The level of toxicity of dust and fumes coming from a workshop or factory is another factor to consider. Naturally, metal fumes are way more toxic than wood dust.
This is why you should get a dust collector unit specifically designed for metal dust and fumes.
For accuracy, most dust collectors for metal shops are custom-built or specifically designed for the purpose.
3. Fumes extraction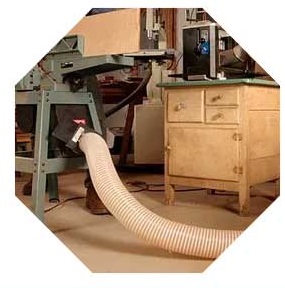 As a result of the toxicity of metal fumes like during welding processes, it would only make sense to add a fume extraction device around the suction area to remove the fumes, so you don't have a situation where the fume is sent back to the environment as dust is collected.
This is not necessary for wood dust collection and is another difference to consider.
4. Filtration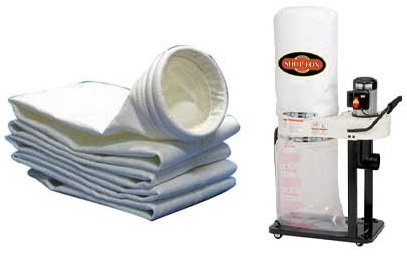 While a 2-stage dust collector like a cyclone model is sufficient for a woodworking shop, you'd need much more filtration at a higher level to take care of the fumes in a metal shop.
This is to help remove nasty and dangerous chemicals which can harm employees in the environment.
Also, sending them into the atmosphere outside can pose a health threat to your neighbors.
Can You Use a Wood Dust Collector for Metal? What Happens If Used?
No, you shouldn't. Most wood dust collectors are not designed to handle the heat and are not fire resistant. Also, they do not have the capacity to remove dangerous fumes from the workshop.
Unless your wood dust collector is also designed with those qualities and features, you'd be putting your employees at health and fire risk.
You'd be surprised to find that allergy sufferers, those with asthma, and even people with healthy lungs and respiratory tracts will suffer if you use the wrong dust collector in a metal shop. This can be really dangerous.
One great example of a wood dust collector is the Shop Fox 1 HP Dust Collector. The collection bag (which is nylon or plastic) and the filtration mechanism already give it away as not adequate for metal dust.
Can You Use a Metal Dust Collector for Wood? What Happens If Used?
Yes, you can certainly use a metal dust collector for a woodwork shop. You may just be doing too much because remodeled dust collectors for metal workshops are likely to have a 4-stage filtration system, namely a prefilter, a HEPA filter, a carbon medial filter, and also a post filter.
These would conveniently remove larger wood chippings and fine wood dust particles as well without any hassles.
The only concern would be that additional components like fume collection would not be required and if not removed, this can increase your electricity bills. That's not something anybody wants.
Final Words:
Metal dust collectors are heavy-duty and need to do a lot of hard lifting. It would be wrong to rely on a dust collector designed for wood dust for metal works, like welding, fabrication, etc.
It is important that you use dedicated dust collectors for specific purposes because a "one-size-fits-all" won't work. You'd be putting everyone in the workshop at risk if you deploy a dust collector that can't do an effective job at removing dust and fume (in the case of metal shops).
TOP RATED PRODUCTS FOR HOME