Should you buy a desktop or portable vaporizer? That's a million-dollar question and you shouldn't make any decision until you read our honest review.
Vaporizers have become the go-to for people looking for an easy way to inhale medicinal substances, herbs, steam, and essential oils where applicable.
Their ease of use, functionality and highly rated performance make them a very popular product among many around the world. But there are many types out there and getting the right value depends on the type you buy.
If you're in the market for a vaporizer and you're faced with choosing between a desktop vaporizer or a portable model, we advise you take your time to understand what both of them offer and how you can benefit from using either of them.
This post will provide all the details you need, so sit back and read through.
Are Desktop Vaporizers Worth It?
Yes, Desktop vaporizers are worth it. As the name implies, they are large vaporizers that have to be placed on a desk for vaping. They cannot be carried around or used anywhere because of the way they're built.
They are considered the most powerful and pack a lot of advanced features. Desktop vaporizers, such as the Vicks Warm Steam Vaporizer, also have a large capacity to accommodate more herbs and substances for longer vaping in your home.
This ensures you don't have to refill every other hour as is the case with portable models. But, are desktop vaporizers really worth it?
If you want long, leisure vaping sessions and very big loads of herbs and other things you put in your vaporizer, a desktop vaporizer is your best bet.
Desktop vaporizers are certainly worth the money because they offer advanced features such as forced-air convection, balloon filling or built-in water filtration or long inhalation whip, as well as very long warranties.
Although they can be expensive, their features make them worth every investment, especially if you purchase a top quality product.
Are Portable Vaporizers Worth It?
For their intent and purpose, portable vaporizers like the LL LEAD THE WAY unit, are worth it. There are some models called vape pens because they are really small, so small that they can fit into your chest pocket.
However, it's better to go for a regular portable model than a vape pen as vape pens are very low in relative performance.
There are a few reasons to consider portable vaporizers, including the fact that you can take them outside and vape comfortably. Also, you do not have to carry a big box or suitcase if you desire to vape on the move.
There's also the point of convenience where you can move about without having to worry about the restrictions of an AC cord. Portable units are usually powered by batteries and rechargeable in some cases, meaning you can vape at your convenience.
This provides mobility and flexibility and, if it's a vape pen you have, you can even vape discreetly whenever your mind chooses without anyone noticing.
For this reason, portable vaporizers are definitely worth it. However, you may need to consider vapor power before you make a buying decision.
Desktop Vs Portable Vaporizer (Key Differences)
It's important to do an assessment of desktop vs portable vaporizers to understand the similarities and/or differences. There are quite a number and we'll see them shortly.
1. Advanced technologies

By a mile, desktop vaporizers are built with way more advanced technologies than portable vaporizers. In fact, the bigger the unit, the more likely it is to be replete with advanced tech and features. This is one of the differences between the two and desktop units edge over their portable peers on this one.
2. Power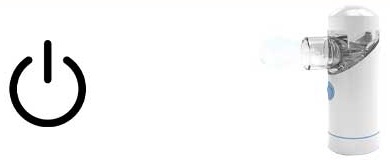 Again, desktop vaporizers produce more power than portable units. Heating is faster and vapor comes out quicker and in more quantity than when you use a portable unit. This is one advantage of desktop units over portable models, and it has a lot of effect on performance too.
3. Inhalation duration
This is another win for desktop units because, with one, you can get long hours of non-stop vaping. So, if you're looking to just stay indoors and vape for a long time, a desktop vaporizer is the way to go. Portable units and vape pens do not have the capacity to carry much load of herbs.
4. Efficiency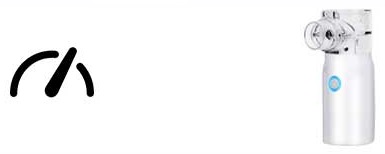 Efficiency is another factor to consider when comparing desktop vaporizers vs portable vaporizers. Desktop models are more efficient because they offer so much power and vaporization compared to portable units. This will logically lead to better vaping results.
5. User flexibility

This is where the portable vaporizer has the upper hand. The fact that you can use it whoever and wherever makes it a great choice among many vapers. Young people also find smaller models like vaping pens more trendy and hippy, and they certainly prefer it to desktop models.
6. Group Usage
Portable vaporizers are not suitable for group vaping, but desktop vaporizers are. They can be shared by friends and family because the device is big and powerful enough to distribute beneficial and substantial vapor into the air for inhalation by those inside the room. This multi-usage brings additional advantages for desktop vaporizers.
7. Power cords and wires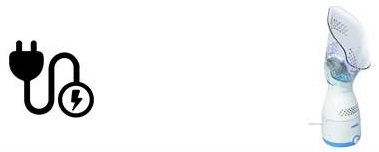 Because they have to be powered, desktop vaporizers have cords and wires which connect them to the power source. This can be very limiting as you can't use them outside a certain environment where the power source is located. On the other hand, a portable vaping device doesn't have power cords or wires.
8. Portability/Mobility

Portable vaporizers are very portable and can be moved around by the user. This is not the case with desktop models which have to be used at certain locations close to a power source.
Are Desktop Vaporizers Better Than Portable?
That depends on which side of the fence you belong. With the comparison above, we've been able to establish the strengths and weaknesses of each type of vaporizer.
You should be able to draw your own conclusion depending on your vaping preferences. In terms of overall performance, efficiency, and vapor power, desktop vaporizers are better than portable vaporizers. So, if that's the yardstick you want to use, you can say that desktop vaporizers have an edge.
However, some people may prefer to compare based on ease, flexibility, freedom and convenience and this could easily sway the jury towards portable vaporizers. It's hard to decide, but whichever works for you should be considered the best option.
When Should You Use Desktop Vaporizer? And When Should You Use Portable Vaporizer?
Although a desktop vaporizer performs the same function as a portable vaporizer, they are mostly used in different situations. A desktop model cannot be moved around, so it can only be used in a home or any other closed environment that has a power source.
Basically, desktop vaporizers are used indoors. On the other hand, portable vaporizers can be used anywhere because they can be carried by the user and it doesn't require a connection to a power source while in use.
So, if you're someone that likes to vape on the move or you like to carry your vaporizer with you, this is the choice for you.
If you're more concerned about power, durability, stability, group vaping, and overall efficiency, get a desktop vaporizer. But, if flexibility, ease, and vaping freedom are your preferences, a portable vaporizer will do.
Final Words:
Vaporizers can be very beneficial with the right herbs and substances. More so, there are available options to choose from, depending on what works for you.
The bottom line, whatever choice you make, a good vaporizer will do well as long as it's a top-quality brand. Whether you want to vape with friends at the park or just chill at home with a desktop vaporizer, you can truly have a good time with the therapeutic value that vaporizers offer.